Starting to think about your holiday gift list? I have a few ideas and am always happy to help you select images and make suggestions!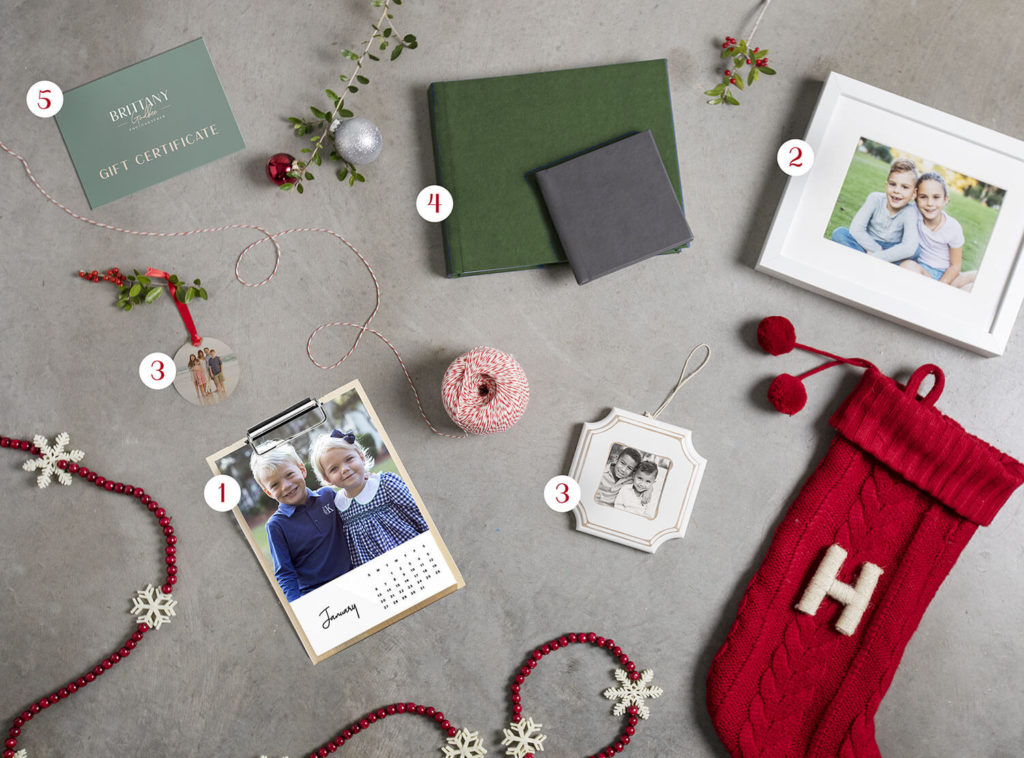 Tis' the season and I don't know about you, but I love to get my holiday shopping done early! Hopefully this handy guide will help you choose the perfect gifts for your family!
Photo Calendars are practical and useful and will make you smile all year long.
Framed Prints come in gorgeous, simple designs to fit any decor.
Photo Ornaments make beautiful gifts for any member of your family.
Albums are my favorite gift for grandparents. Make sure they have all those precious memories of their loved ones' faces even when they are running out of wall space.
Lastly, Gift Certificates for family photo sessions are the perfect memory-maker present for mamas and grandmas!
Let me know how I can help make these gifts come to life and check some of the shopping off your list!

Also, if you aren't already on my email list, be sure to sign up now for upcoming holiday giveaways! >>> Subscribe Here <<<

-